This book, housed in the quiet serenity of the Shrine of Remembrance at Payneham Historic Cemetery, is handmade in South Australia by skilled craftsmen and inscribed by professional calligraphers in the style of illuminated medieval manuscripts.

It provides an elegant and dignified memorial that will last for many centuries to come.

Each page of the book is dedicated to a day of the year and the book is displayed open at the corresponding day in the Shrine of Remembrance.
Inscriptions in the Book of Memories may be arranged on behalf of loved ones buried or memorialised in South Australia, elsewhere in Australia or even in another country.
INSCRIPTION STYLE

In addition to the beautifully hand inscribed entries, those of five lines or more may be embellished with an emblem to enhance the memorial. It may be the initial letter embellished or an Australian wildflower. You may prefer the symbol of a society, church or organisation or perhaps a service emblem is appropriate provided you have authority from the Commonwealth War Graves to use a service emblem.
PERSONAL COPIES

The Trust is aware of the desire of many persons to have a copy of the inscription as it appears in the book. We have therefore arranged for hand inscribed copies to be available in the specially designed Remembrance Card. If you would like professional high quality reproduction Remembrance Cards to send to friends or relatives throughout Australia or overseas, or to those who attend the funeral, our staff can arrange for multiple copies to be reproduced.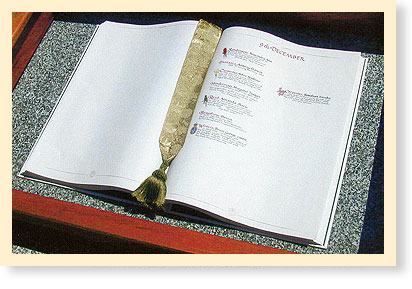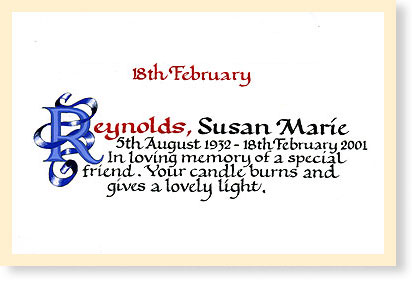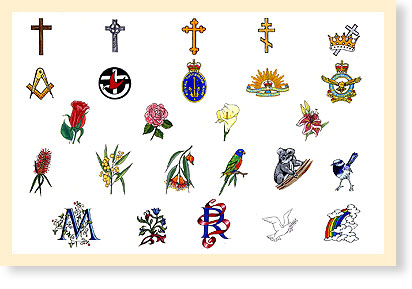 ORDERING YOUR MEMORIAL
Our staff in the administration office at Dudley Park Cemetery will be pleased to assist you with your requirements for a hand inscribed memorial for your loved one. The memorial will be inscribed in the 'Book of Memories' on the date pages of the anniversary/s you have chosen and will be on view on those dates in the Shrine of Remembrance at Payneham Historic Cemetery. At our office there are colour illustrations of many emblems from which you amy choose including:
Native animals, birds and flowers, service emblems, Christian symbols, Medieval decorations etc. You will be able to choose from many beautiful and appropriate memorial verses and quotations from biblical writings, medieval scholars, well known poets and playwrights.
If you prefer, you may use an appropriate memorial verse or quotation of your own. Memorials are limited to 8 lines, and there is a minimum requirement of 2 lines. The illustrations will give you an indication of the number of characters and spaces available in each line.